Precept
Founded in 1970 in Chattanooga, Tennessee, Precept exists to engage people in relationship with God through knowing His Word. Precept authors and publishes Bible study workbooks and trains Bible study leaders to help students like you discover God's truth for yourself and be transformed by it. With more than 250 unique titles ranging from zero to five hours of weekly homework, Precept has a Bible study that meets you where you are.
Get Started!
Precept Upon Precept courses use an in-depth bible study method with daily homework.  Our group meets weekly for discussion and a video, led by Angie Johnston, Mondays, 7:00-9:00pm.   
For information or to sign up for current or upcoming studies, contact me by email angie@immanuelodessa.com or call the church office 432-366-4439. 
For more information about Precept, or Kay or David Arthur, you may visit their website www.precept.org.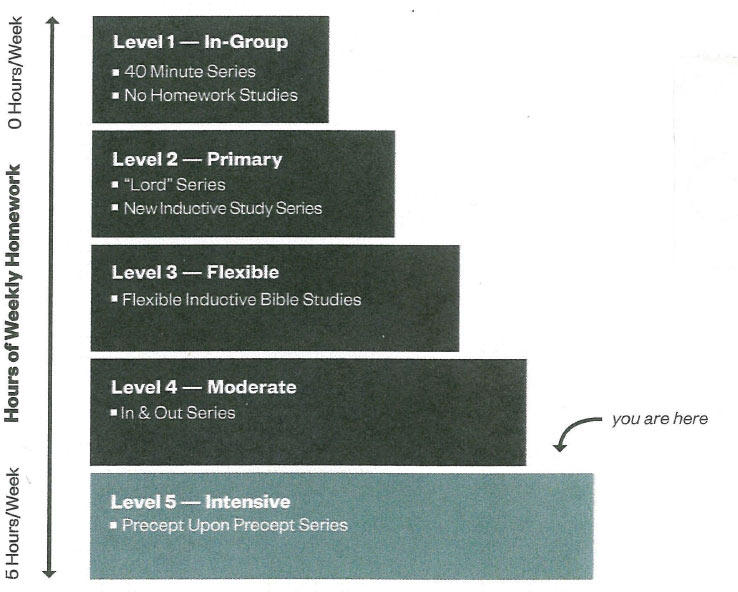 Quick Contact Information
Immanuel Baptist Church
4020 E. University Blvd.
Odessa, Texas 79762
PH: 432.366.4439

Weekly Schedule
Sundays:
8:30am Worship
9:45am Bible Study
11:00am Worship
Mondays:
9:00am Mother's Day Out
Wednesdays:
9:00am Mother's Day Out
6:30pm AWANA (Children)
6:30pm College Bible Study
6:30pm Replenish (Adults)
6:30pm Thrive (Youth)